The That's Punny T-Shirt!
Surprise your loved ones this year, and support starving pundits with a snazzy t-shirt, because these skillz may not pay da billz, but with your help and support, we can maybe do a few loads of laundry or shop at Whole Foods like three times a year. Also, there may be a That's Punny mug in the near future, if you'd like that better.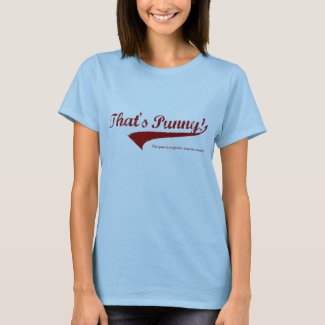 The design comes in 60 different styles, for all genders and sizes and color scheme preferences.
So go ahead,
get a That's Punny t-shirt.
See also:
Why I am not afraid to take your money
by Amanda Fucking Palmer.